We're seeking engineering students for
part-time internships (3-6 months)
and professionals with
1-2 years of experience for part-time work (2-3 hours per day)
.
Elevate your career with us! Explore open positions today.
Your journey with UnsaidTalks begins here!
If you are passionate about WordPress, possess a strong eye for detail, and enjoy working in a collaborative environment, we'd love to have you join our team! Together, we'll continue to build and enhance our website, ensuring it remains a top-notch platform for our users and visitors. Apply now and embark on an exciting journey with us as a WordPress developer.
Drive creative features and functionalities for an innovative website.
Customize and optimize themes and plugins for a seamless user experience.
Work in a team, integrating design and functionality seamlessly.
Stay updated with WordPress trends and technologies for continuous improvement.
Contribute to ongoing website improvements for better engagement and a better user experience/interaction.
Join our creative team as a designer and shape the visual identity of our website. Your artistic vision and eye for aesthetics will captivate our audience and convey our brand message effectively. Bring your passion for design and creativity to create memorable online experiences with us!
Craft the visual identity of our website with your artistic vision
Convey our brand message effectively through your designs.
Work with our team to integrate design seamlessly with functionality.
Infuse innovative ideas to keep our online presence fresh and exciting.
Be the voice of our brand as a content writer, crafting compelling and engaging content across our website. Your exceptional writing skills will produce informative blog posts, captivating product descriptions, and persuasive calls-to-action. Join us if you have a passion for storytelling and a commitment to delivering high-quality content.
Represent our brand with captivating and compelling content.
Craft informative blogs, persuasive CTAs, and captivating program descriptions.
Provide valuable insights and knowledge through your writing.
Work closely with the team to align content with brand goals and vision.
Establish a strong connection with readers through relatable content.
Join us as a social media manager and drive our online presence with engaging content. Manage channels, interact with followers, and implement creative campaigns to boost brand visibility. Make a significant impact on our digital journey!
Lead our online presence through strategic and engaging content on instagram, linkedin and other social media platforms.
Interact and build relationships with our followers and audience.
Stay updated on social media trends and adapt strategies accordingly.
Monitor and analyze performance metrics to optimize content strategies.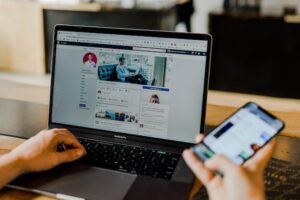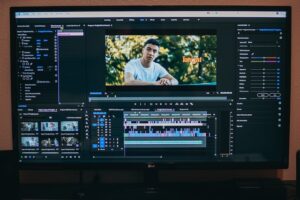 Become our video editor and bring your creative flair to the forefront. Edit and produce captivating videos that resonate with our audience. Join us in shaping compelling visual content that leaves a lasting impression. Your skills will play a vital role in elevating our brand's storytelling and enhancing our online presence. Let your creativity shine as our video editor!
Shape the visual narrative of our projects through skillful video editing.

Craft compelling and impactful videos that align with our brand's storytelling.

Collaborate with the team to seamlessly integrate video content with our overall vision.

Bring fresh and innovative ideas to enhance the quality and uniqueness of our videos.